Throwing Color Powder tips for a Fun Run
If you are organizing your first Color Blaze Run you may be wondering just how do you get all that vibrant throwing color powder on your runners? First you need to understand the basics of how a fun run is set up. Maybe you're wondering just what is a Color Blaze Run or where can  you buy color powder?
Color Stations for Throwing Color Powder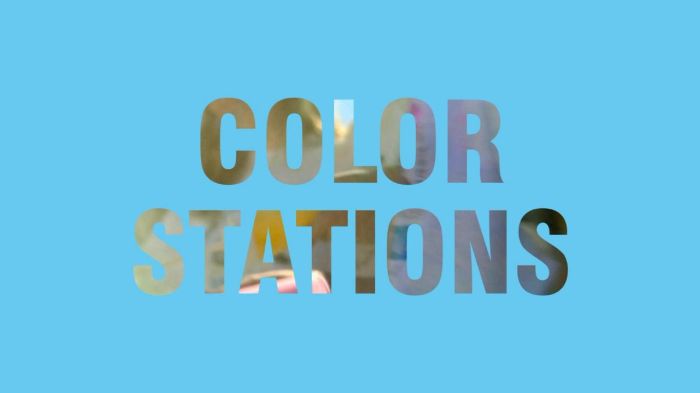 Generally you will have sections of your race that participants run through and they are showered in colors. These sections are usually called Color Stations. Most 5ks and other related events have from 3 to 5 stations set up throughout the course. Each station usually consists of one shade. You may have a Yellow, Blue, Teal, and a Pink Station.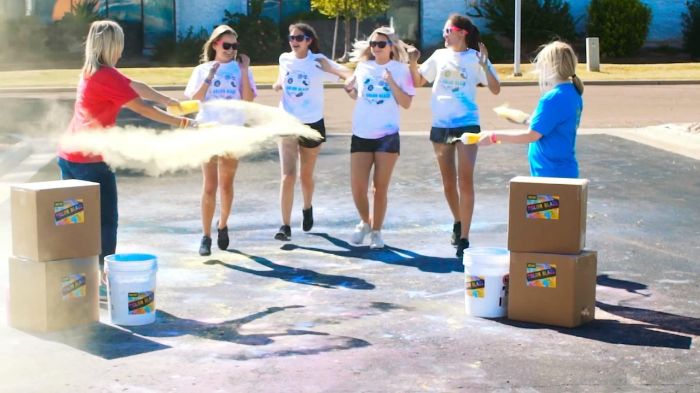 If you like you can have balloons, flags or fun signs along the course right before the station, letting runners know they are coming up on the Pink Stations for example.
Throwing Colored Powder
At each station you will have volunteers with the designated shade on either side. Depending on the size of your fun run you will need two to six volunteers. This way you'll be able to throw colored powder on runners from each side and if you have large groups coming through at the same time with two to three volunteers spaced out on each side of your course you will be able to cover the most people.
Most orders are in 25lb bags. We recommend transferring the wholesale color powder to 5 gallon buckets. One 25lb bag fits easily inside a 5 gallon bucket and it is just easier to handle in a rigid container like bucket. Here are some fun run ideas you might want to check out!
The two most popular ways for throwing color powder on your runners is to use either dixie cups or squeeze bottles.
If you use dixie cups, we recommend the small bathroom size – they are approximately 3 ounces.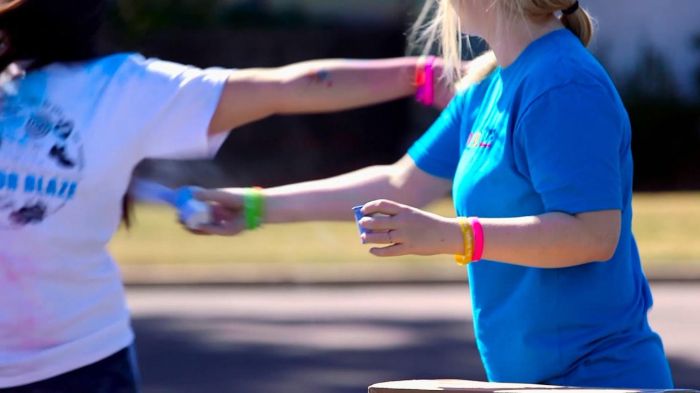 They are easy to use – just scoop up some with the dixie cup and throw color powder on the race participants as they run by you. You only need a couple of dixie cups per volunteer – but always have some extra on hand for each team.
Squeeze bottles are our customers top choice for dispensing the colored powders.
Squeeze bottles are easy to use – just point and squeeze. Our customers report that they feel they can aim better and they don't waste as much holi color powder. We recommend that each volunteer throwing powdered chalk is armed with 2 squeeze bottles. Throughout the 5k race you will have breaks in runners and your volunteers will have time to refill their bottles.
We've put together a quick video for you that details how to set up your stations for throwing color powder and how to use dixie cups and squeeze bottles for a run or for your color war powder.

As always our creative team is always on hand to help you bring your vision to life. Please call or email us with any questions you may have – we're happy to help! And as always Throw Kindness Around Like Color Powder!