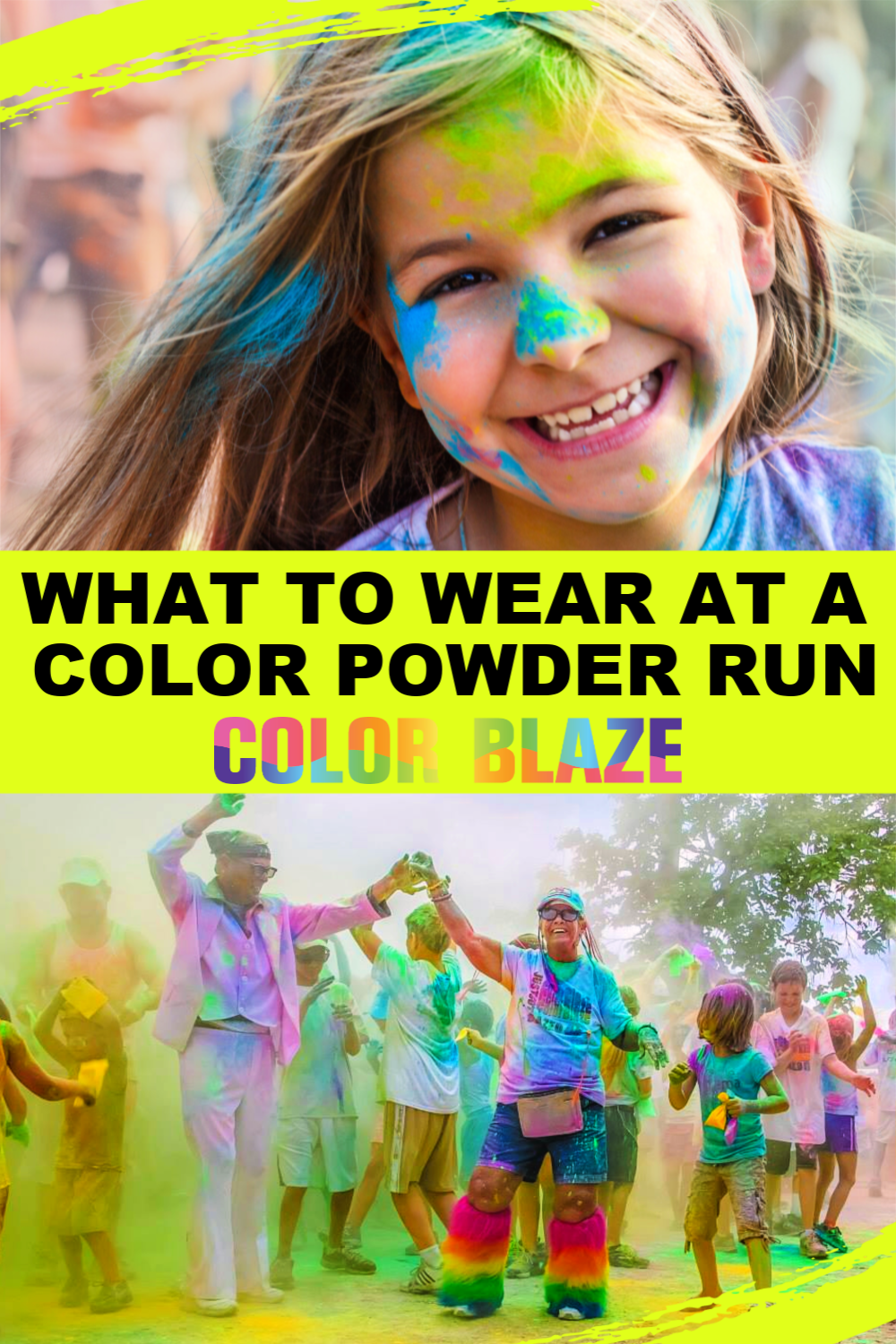 Are you gearing up for a colorful run, and don't know what to wear? Maybe you're planning an event and want to have all the correct information to give to your participants. We've got you covered – literally, and we've created a guide for you and the essentials for any color powder event. Here's what you'll need: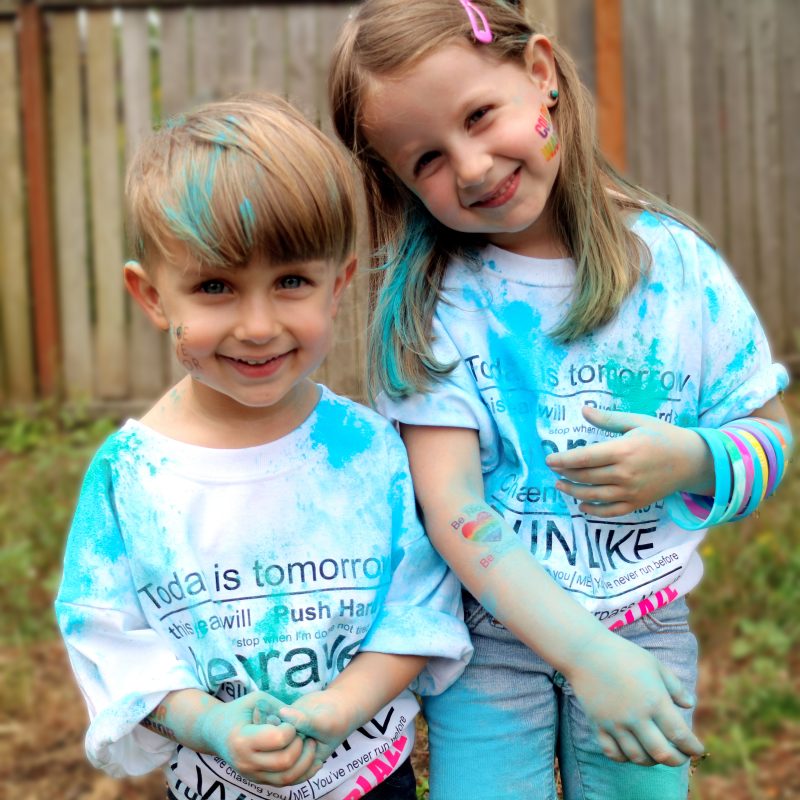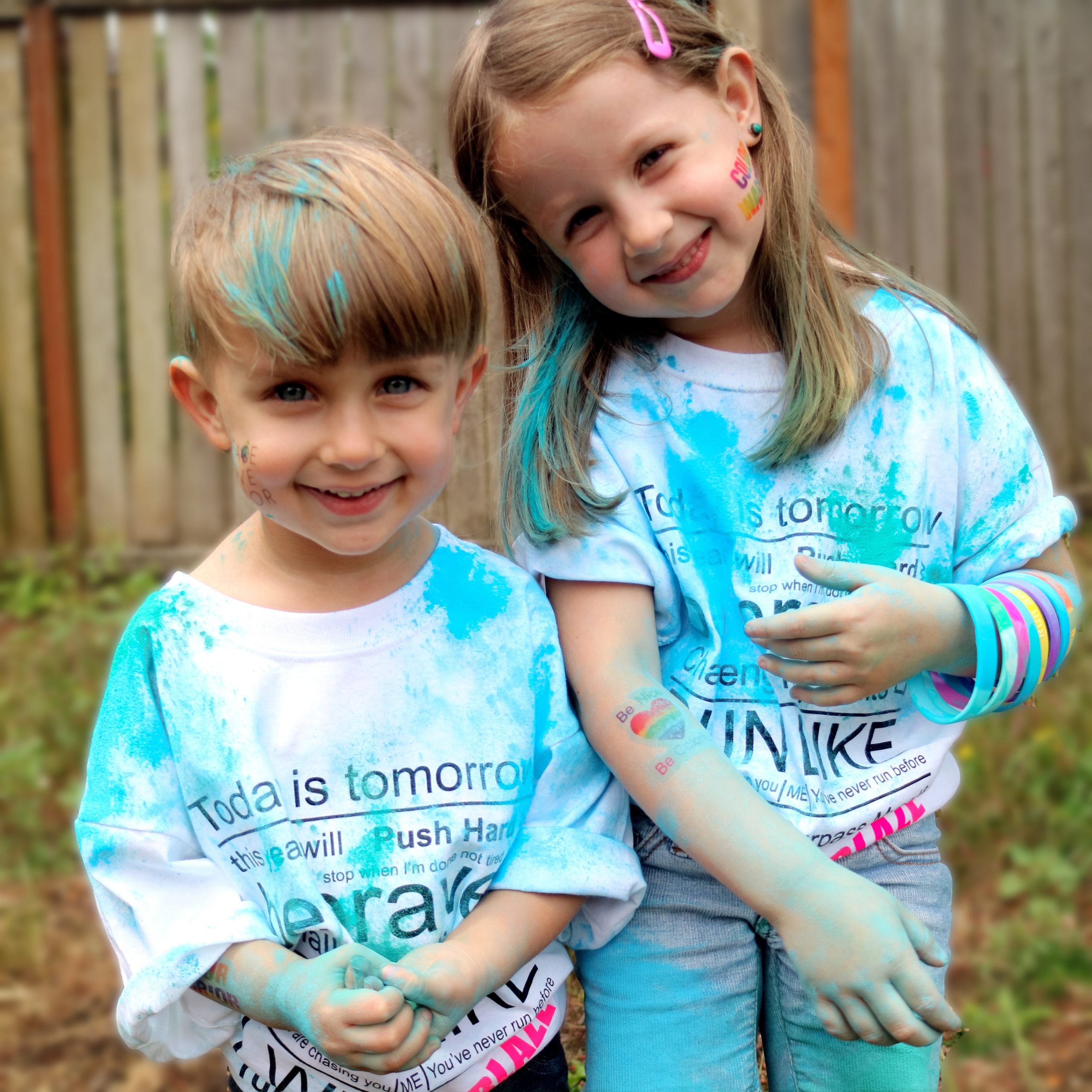 White T-Shirt
This might sound like a given, but you are going to want to wear a White T-shirt to make sure your colors shine bright! We suggest a cotton based material, and the powder is designed to wash out of most fabrics. Of course, we have not tested every material out there, so leave your expensive gear at home! If you'd like to learn how to keep the color in your Race Day T-shirt be sure to read our blog post on how to do that!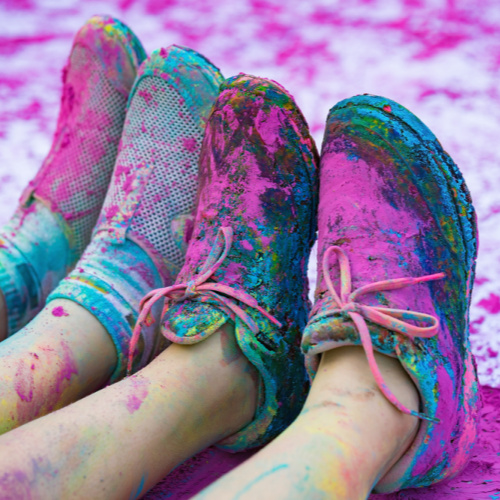 Running Shoes
Be sure to throw on some kicks that you don't mind getting covered in color. You will be running through the rainbow, and leaving vibrant footprints along the way. After your event, be sure to shake out your shoes to get rid of any excess powder and hand wash or throw in the washing machine – or just wear until the color fades.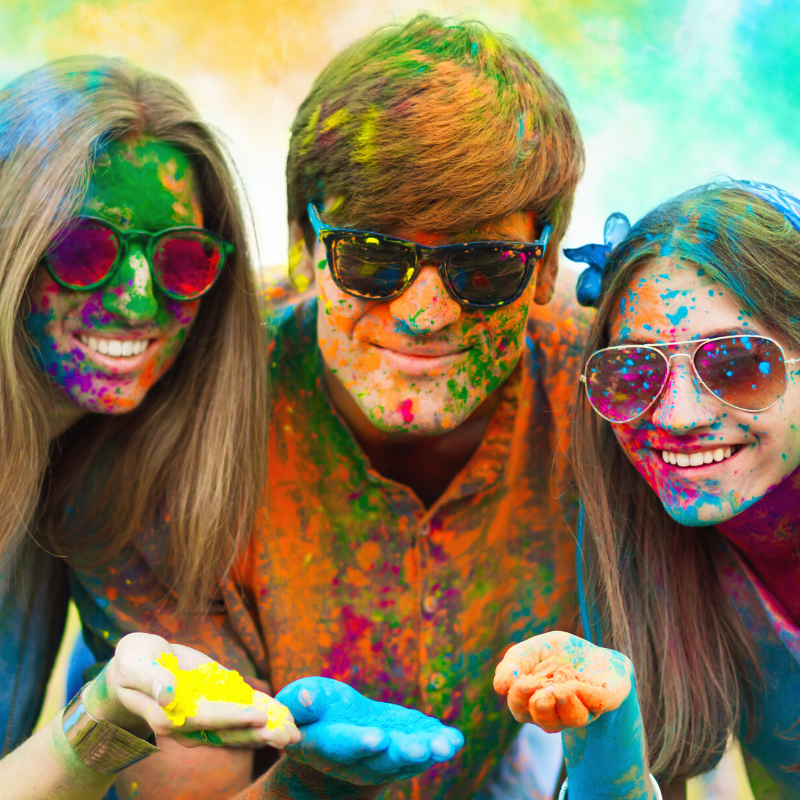 Sunglasses
If you're worried about any powder getting into your eyes, we suggest wearing a pair of sunglasses! The will keep your eyes protected from the sunshine in the sky and the sunshine yellow powder being thrown.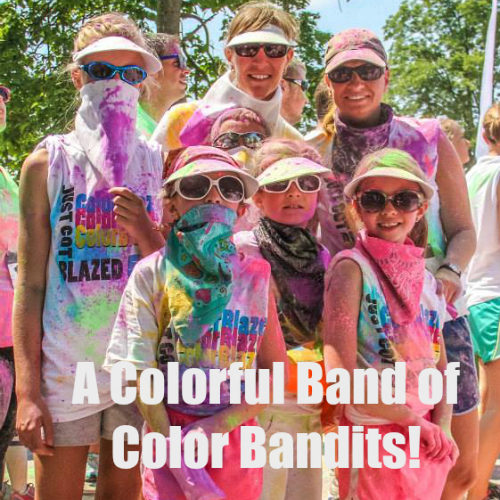 Bandana 
Not only do bandanas look super cool like our Color Bandits, but they do help with making sure no powder gets where you don't want it – like your mouth and nose. Yes, the powder is made from cornstarch and baking soda, but it is not flavored and won't taste good. 🙂
You could also wear it over your head like a headband, to keep the color powder from getting on your scalp.

Wacky Gear
Tutus, fuzzy boas, crazy hair, oh my! This is your time to express yourself. Why not go all out, and throw on a tutu, and a colorful boa, and some wacky hair. You'll be looking great and definitely stand out!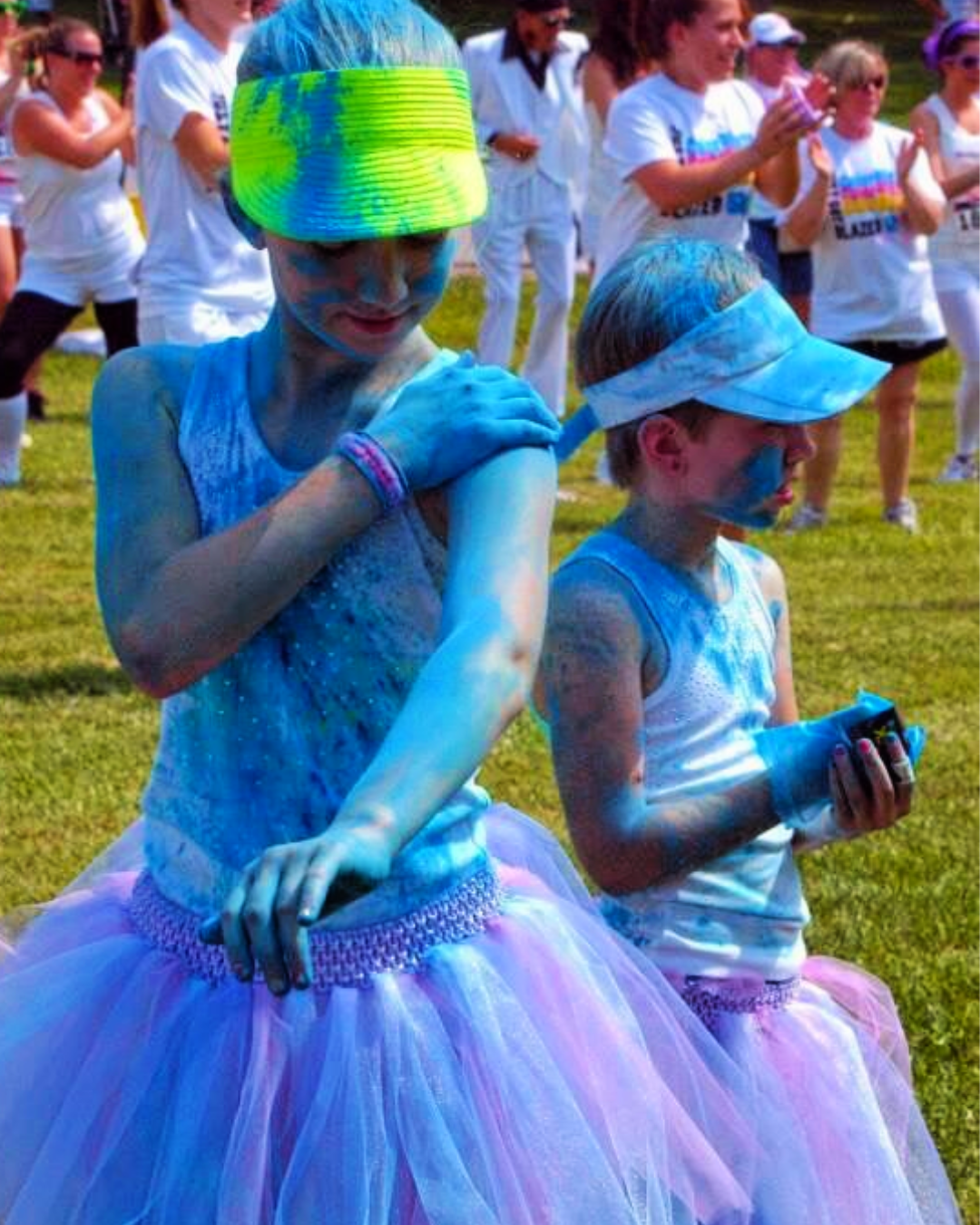 Hat or Sun-Visor
 The colors are bright, but the sun is brighter. Be sure to protect yourself and wear a hat or sun-visor to keep the sunshine off your head and out of your face. You could even wear a white one, and get it colorful just like you!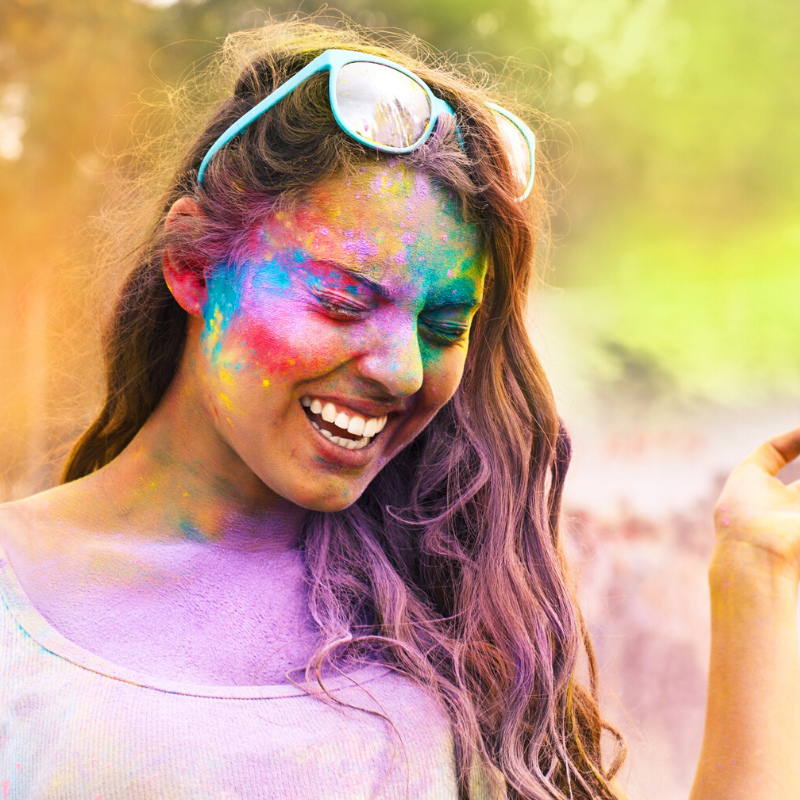 Smile
The most important thing you can wear at your color powder event is a SMILE! Have fun and get colorful!